Welcome to Mick Shepherd's Web Site
Antique & collectible firearms and shooting accessories bought and sold
Mick's phone number is 07970 239211 or 0044 7970 239211 from outside the UK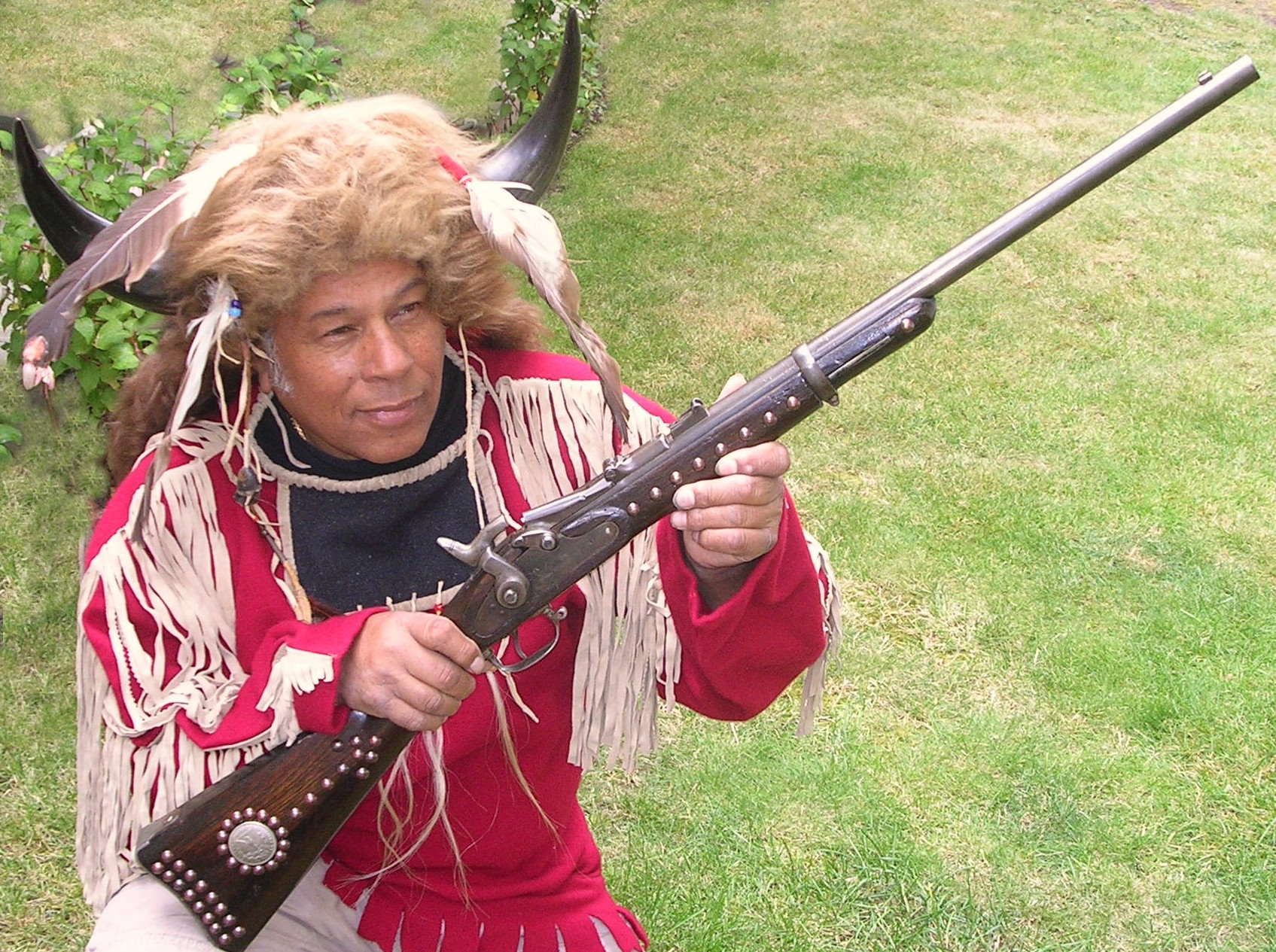 Mick Shepherd with some authentic INDIAN gear
Mick welcomes his friends from the all over the world, please feel free to sign the guest book and leave your comments.

Or make a video call with Skype, username: micksguns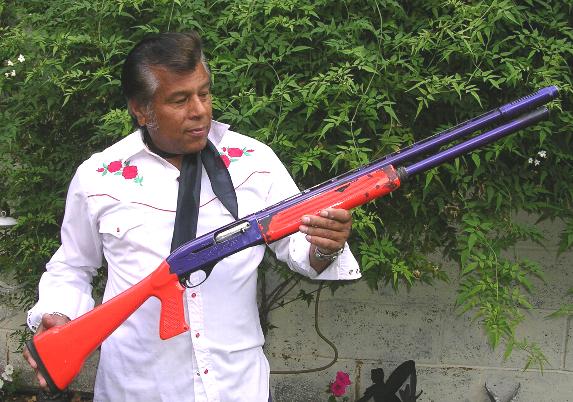 Mick with his iconic Remington 1100
URGENT WARNING
To all collectors and dealers
This man Anthony (Tony) Potter of Loughton in Essex is NOT to be trusted.  He is a thief of the worst kind.  He is very plausible and friendly at first, he gains your confidence and trust, then takes items for sale or return.  All goes well for a little while and then he hits you for a large amount (personally I am owed well over £7000).  He sells your property and keeps the money for himself and comes up with all sorts of stories.  He used the passing of my own son to try and make me feel sorry for him by telling me that he had to use my money to pay of drug dealers that were coming after his son.  his wife then told me he is too ill to deal with this problem.
I know for a fact that he has other peoples property and has not paid them.   His wife told them a completely different story to what she told me.
If you know of anyone else that has been conned by this man please contact me as we are building a case to sue him.