Welcome to the Antique Pistols
All the guns on this page can be owned in the UK without a licence providing they are kept as a curio ornament in the home, if they are to be used, the relevant licence is required.
As per Home Office guidelines section 58 (2)
---
Knife Pistol.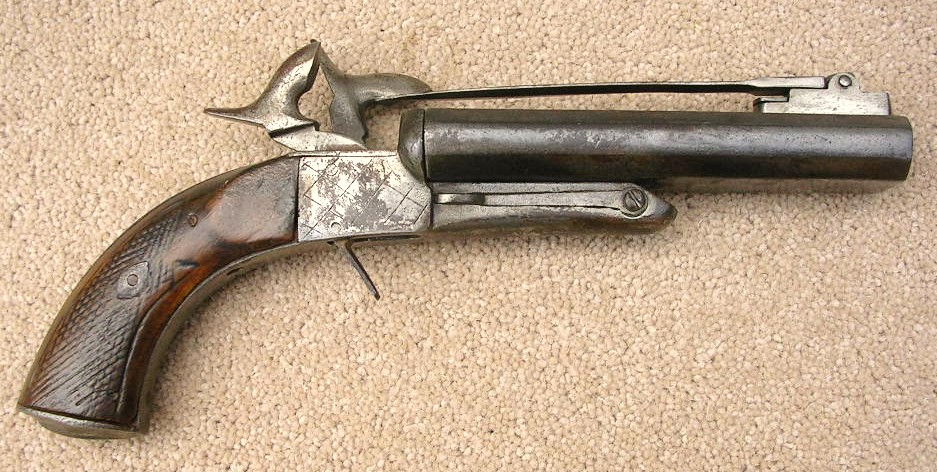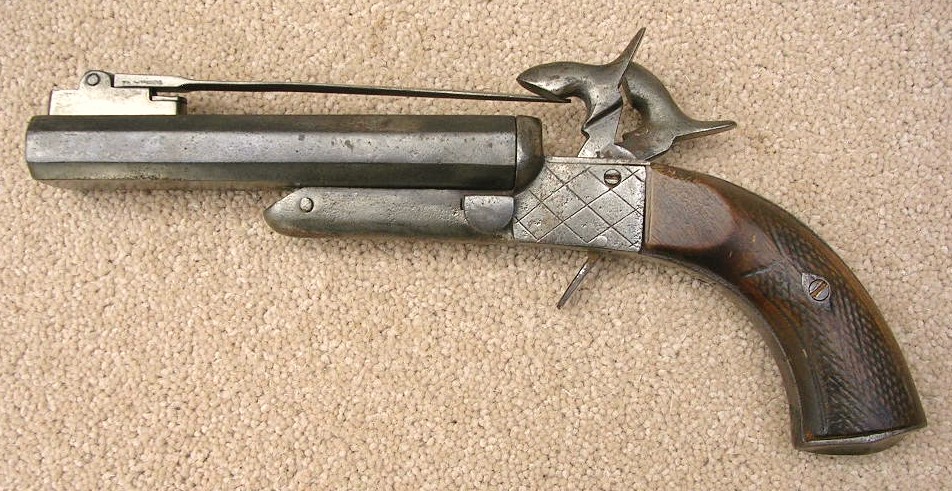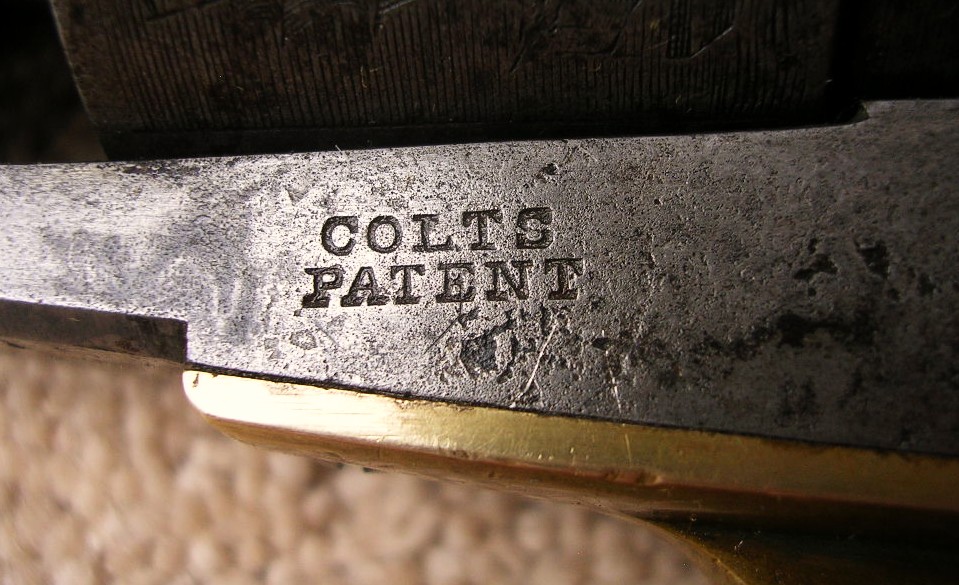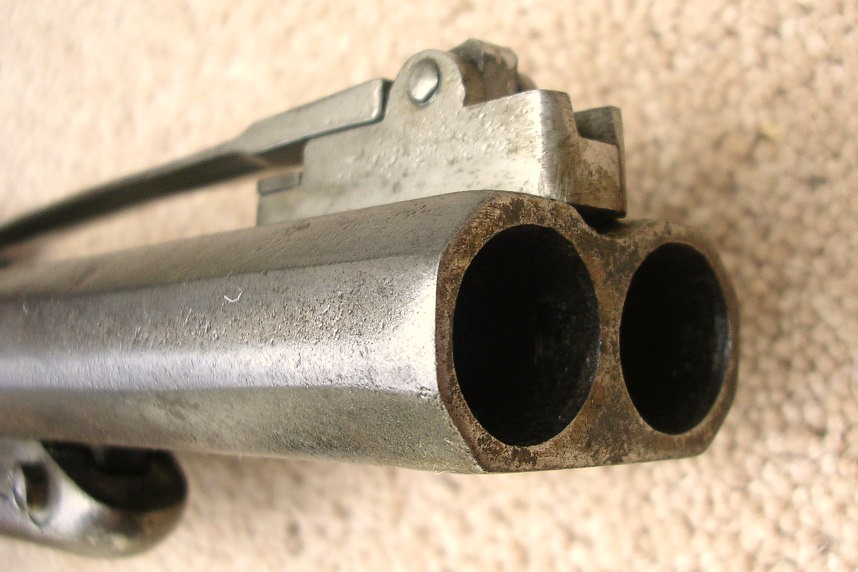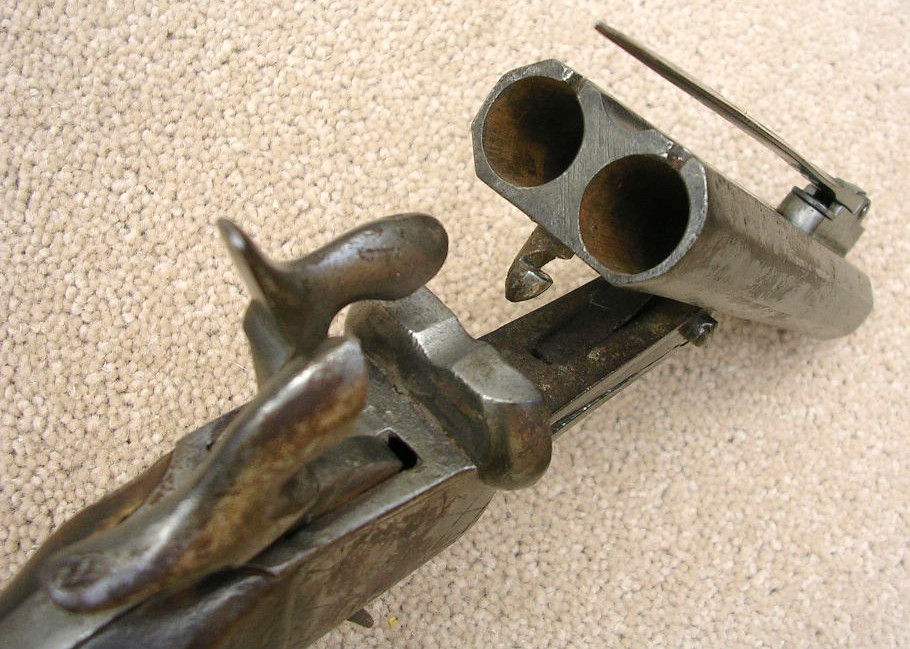 * Belgian made side by side pin fire pistol, approximately 20 bore, fitted with a flip out knife/dagger on to top of the barrels, it also has folding triggers which are activated by cocking the hammers. Walnut grip with metal butt cap. These knife pistols are quite scarce and unusual collectors items, only £750 *
---
---
Colt Thunderer.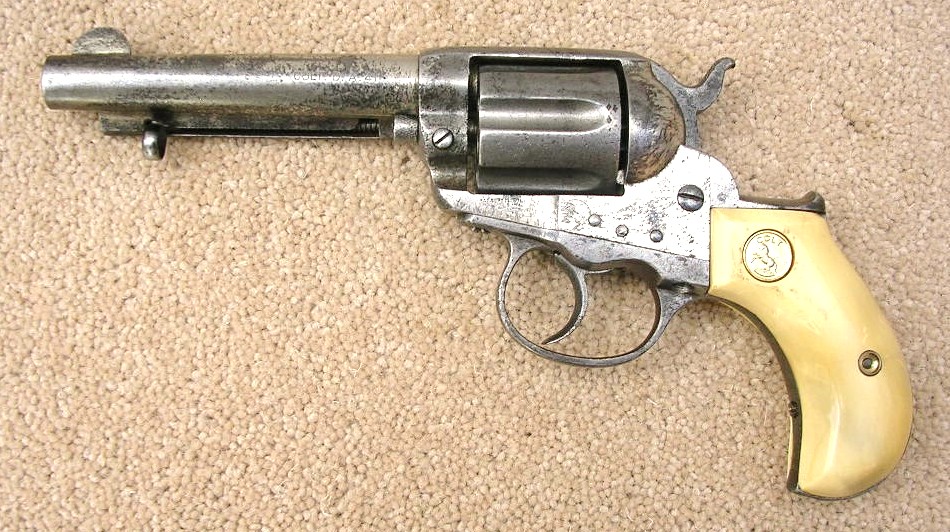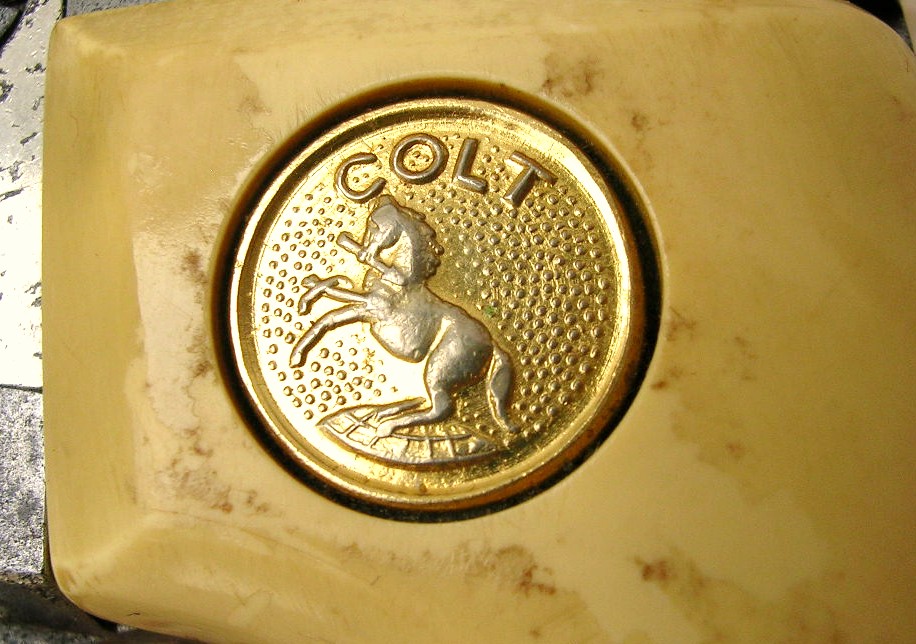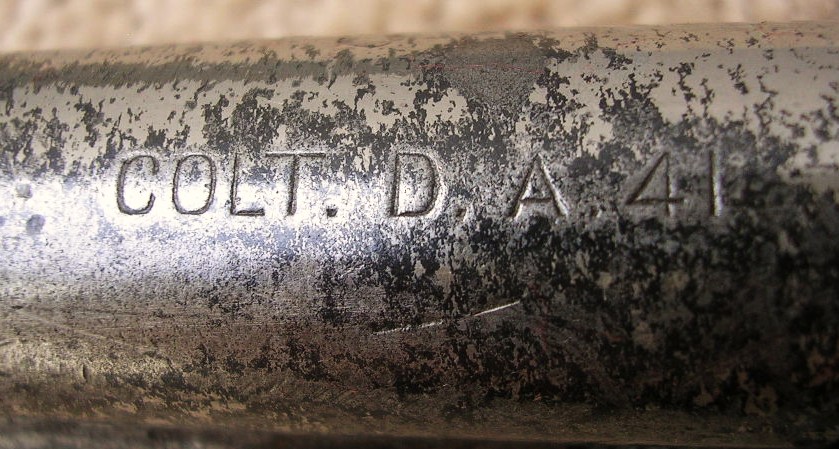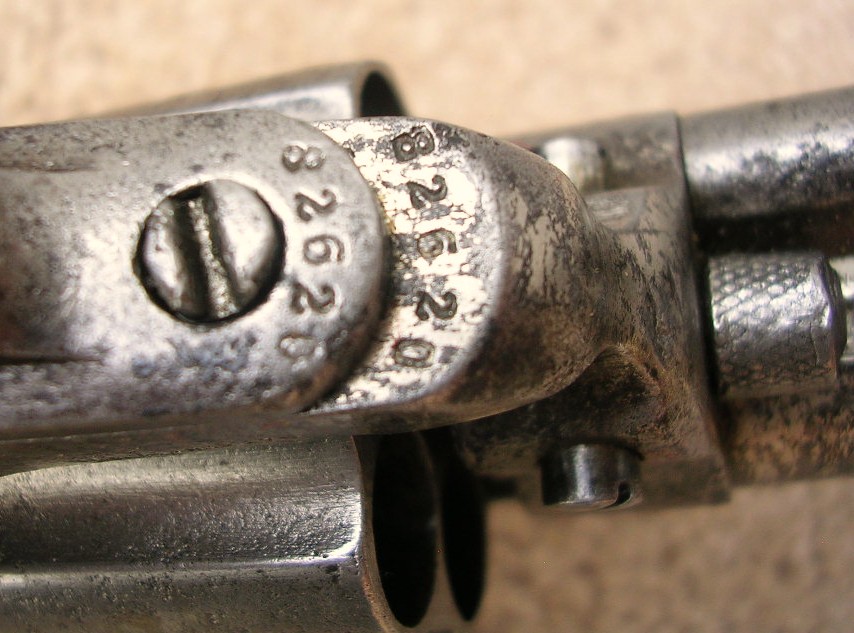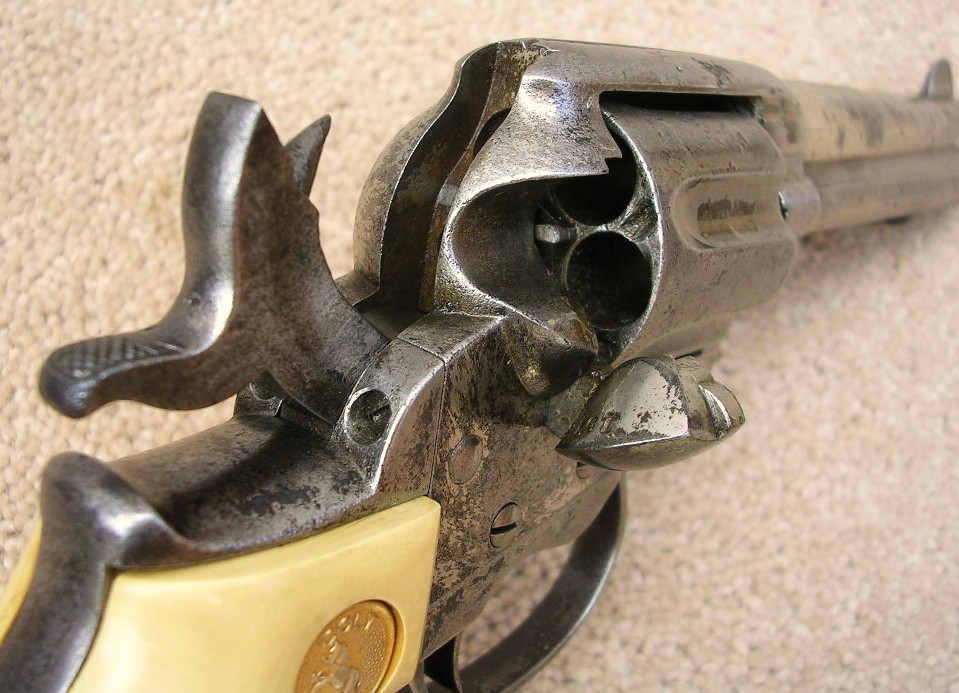 *
---
Break barrel saloon pistol.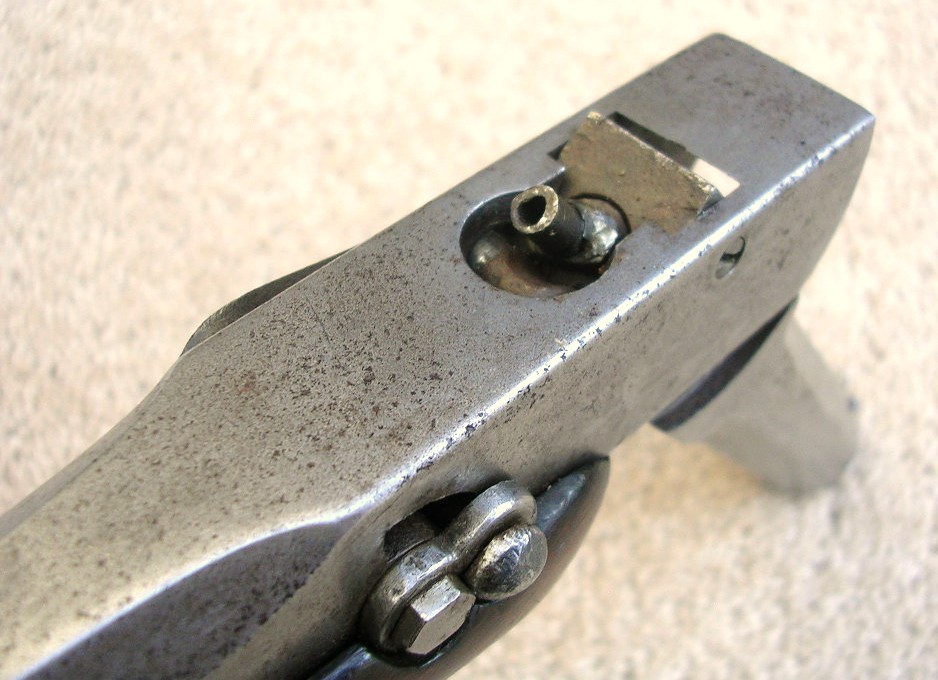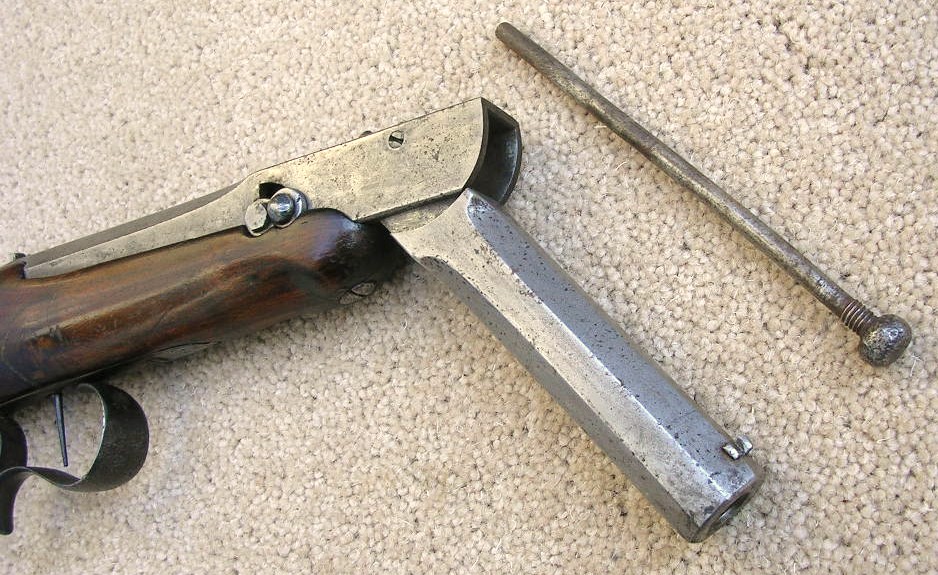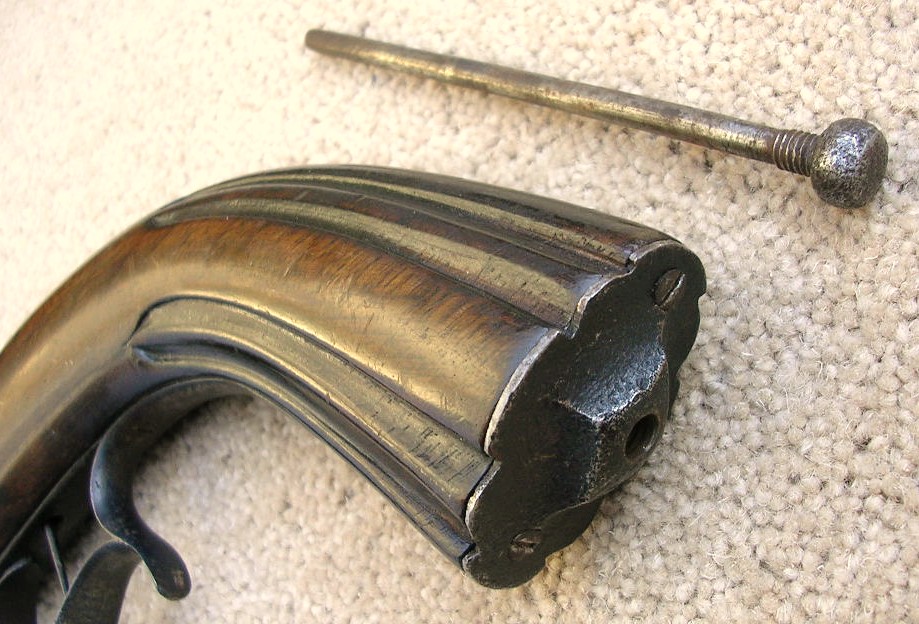 * A very unusual "Belgium/French" made break barrel percussion target pistol, it has a 3″ octagonal barrel which drops down to cock the action and for capping. The ramrod is fitted into the base of the fluted Walnut stock. Only £750 *
---
---
Deane Harding.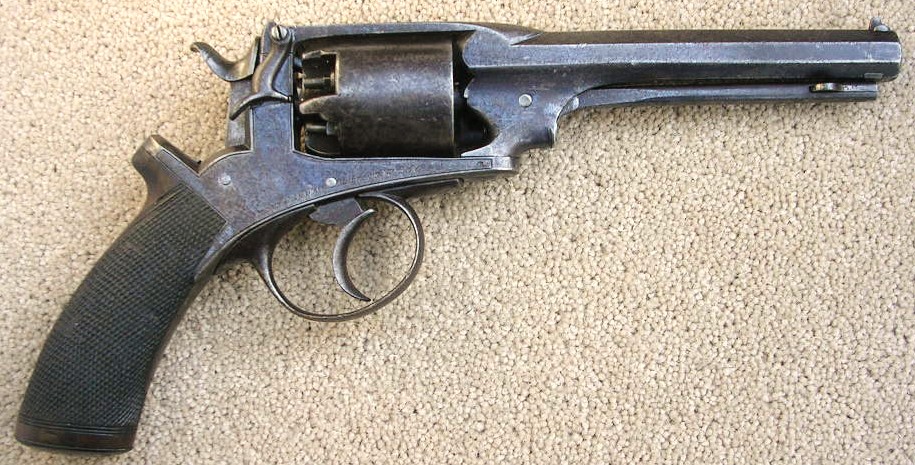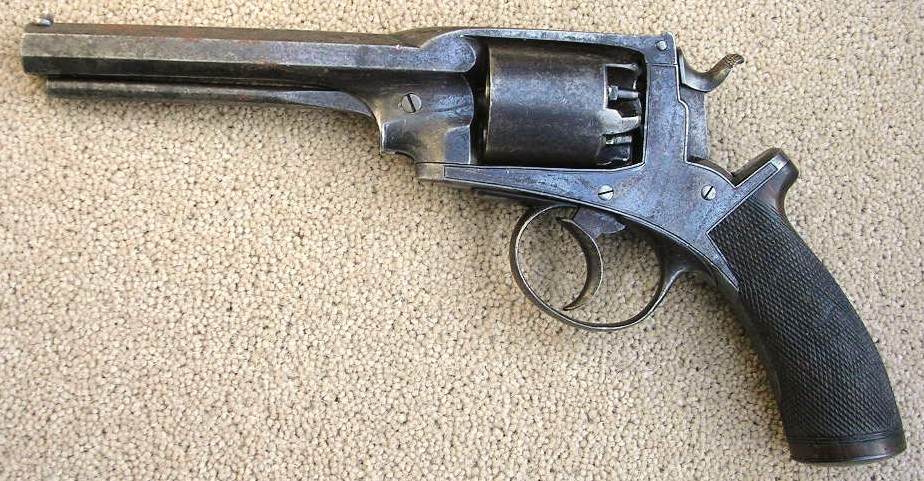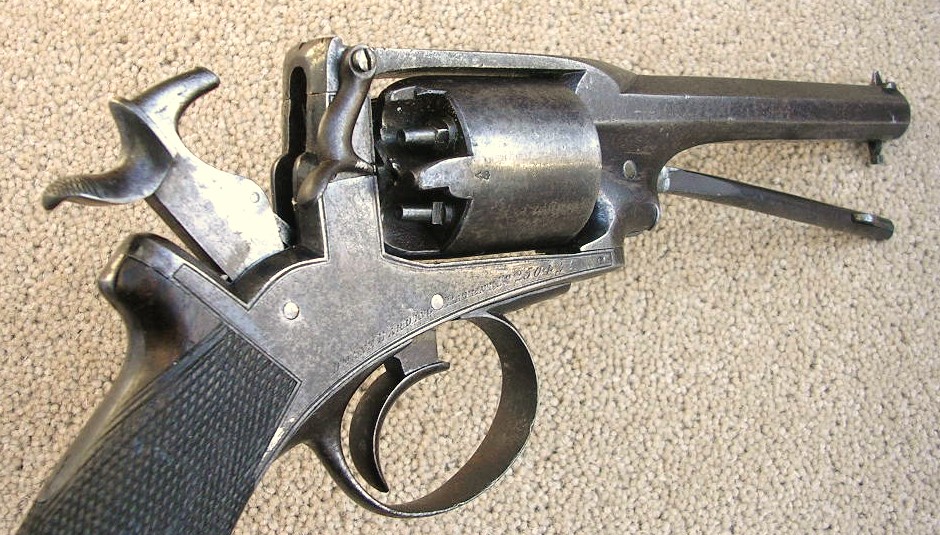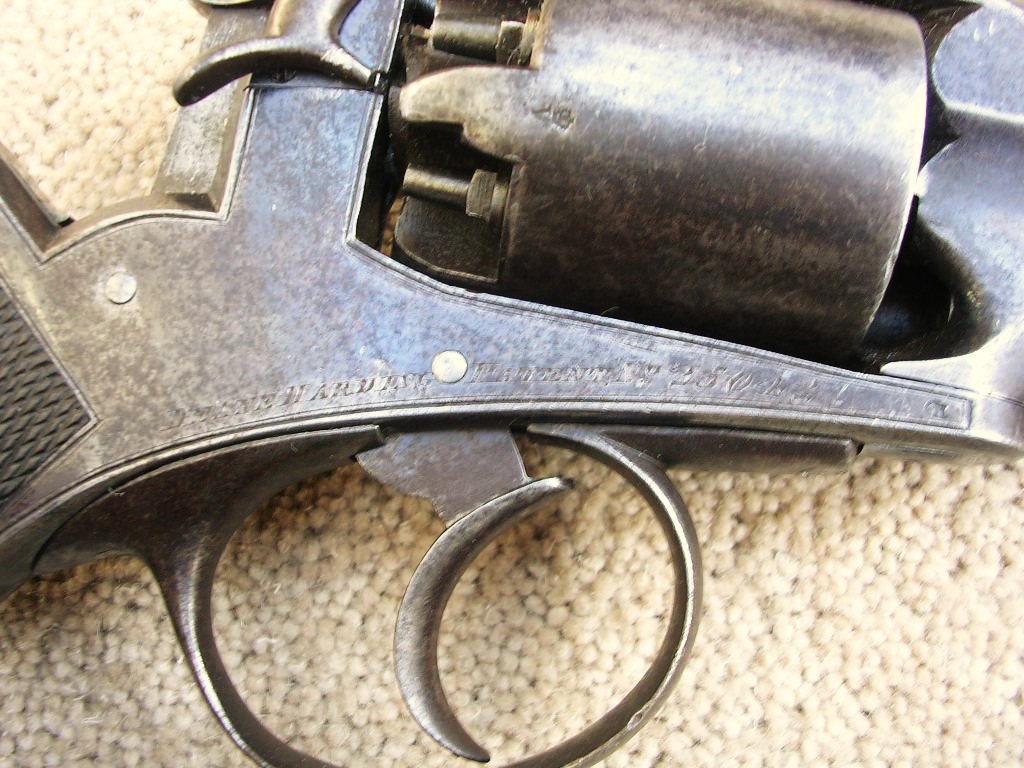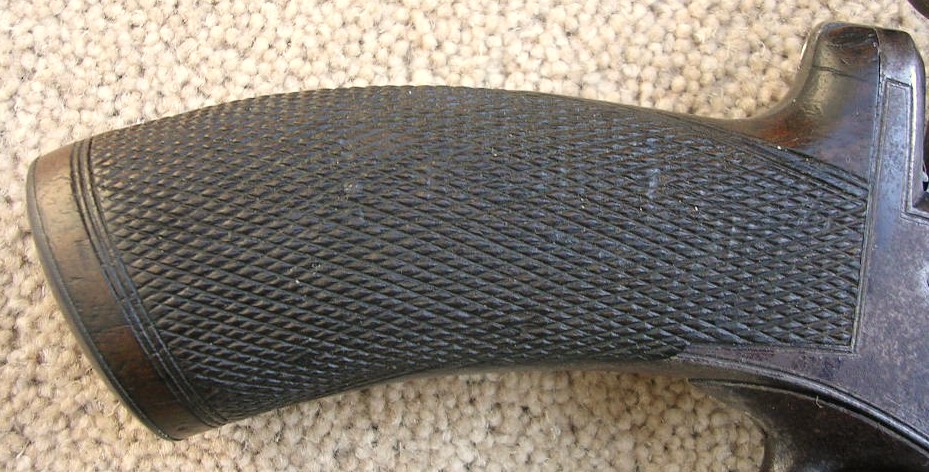 * A good colectible specimen of a Deane Harding revolver is in perfect working order and good condition, this scarce British percussion revolver can be yours for only £1,350 *
---
---
Percussion revolver.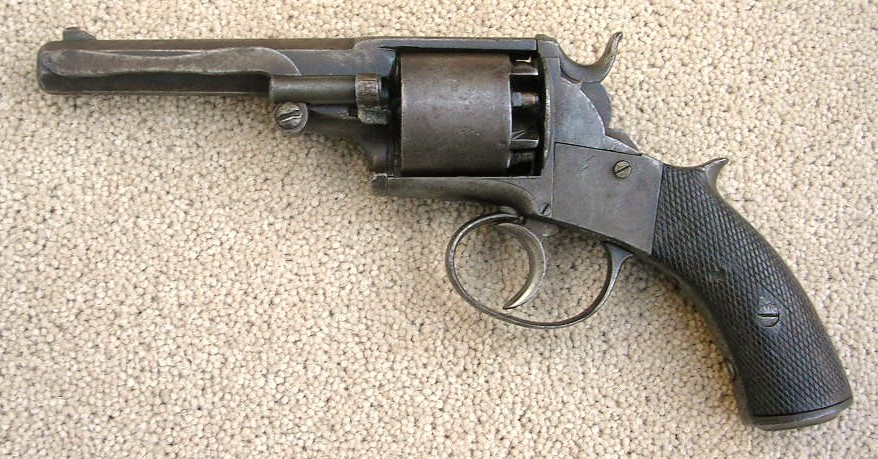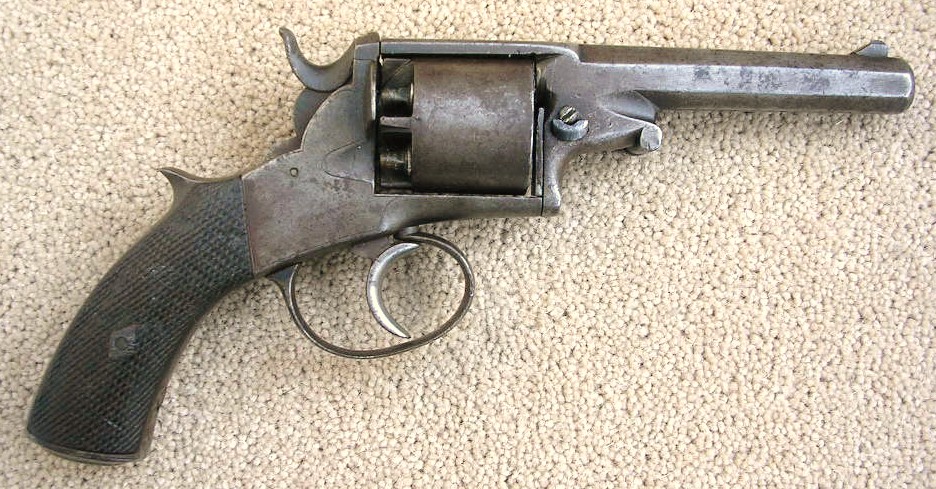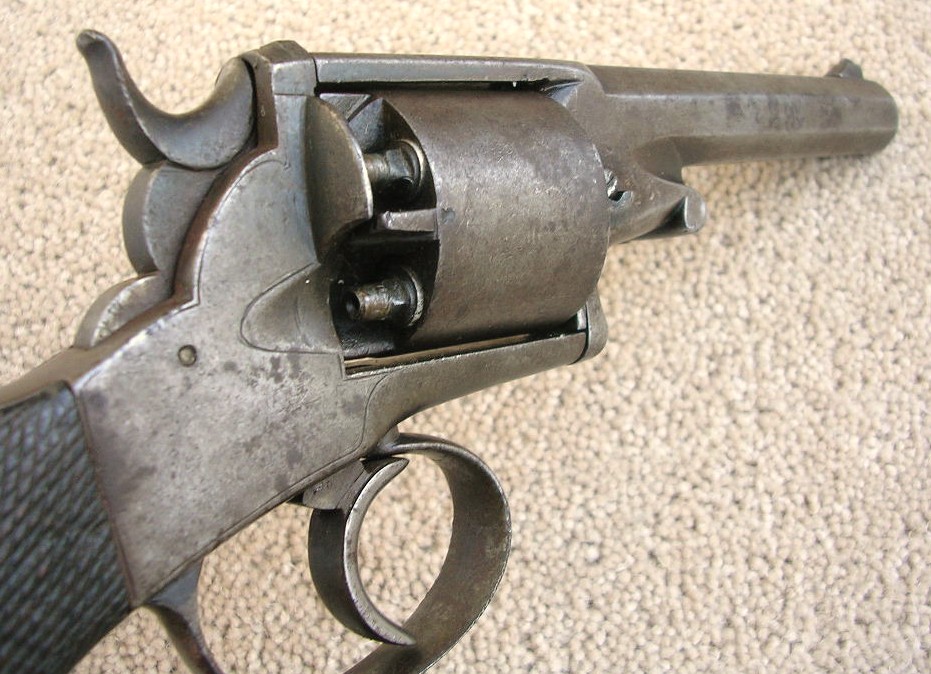 * Unmarked and very interesting percussion revolver made in Birmingham, a good entry level for the new collector only £750 *
---
---
Rare capping breech loading Pistol.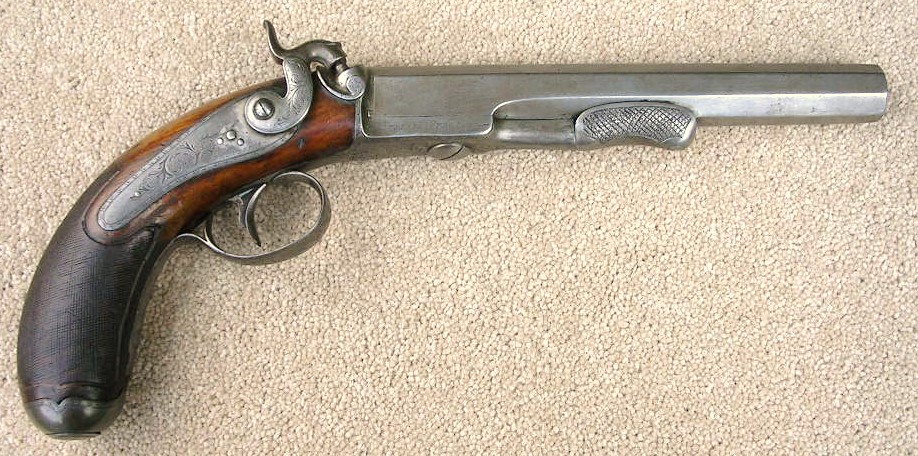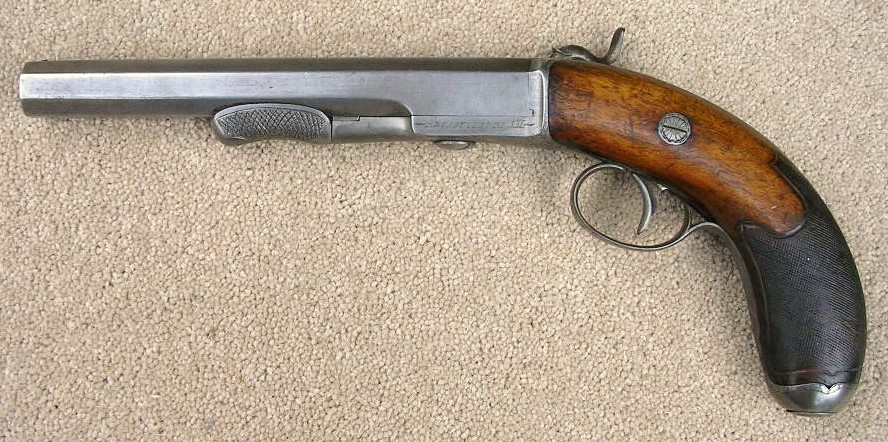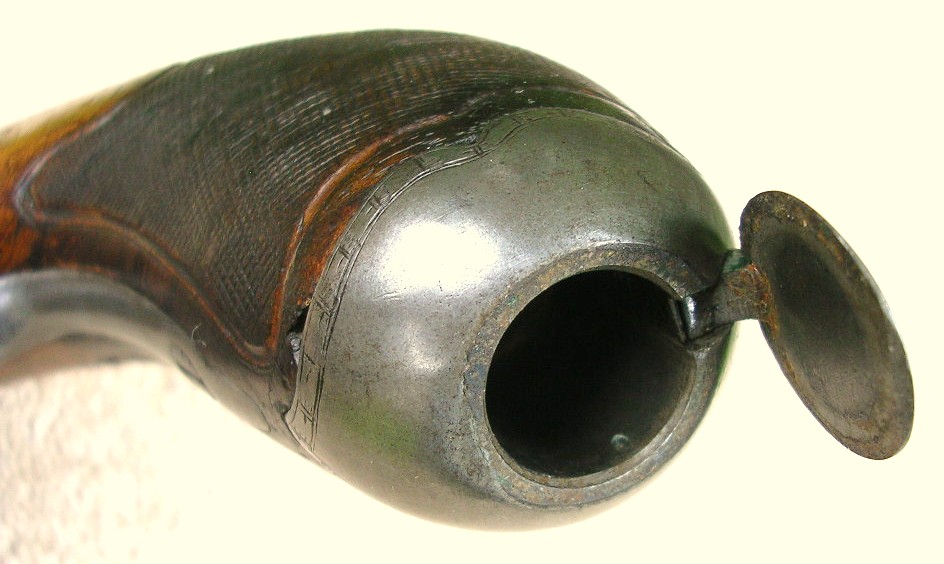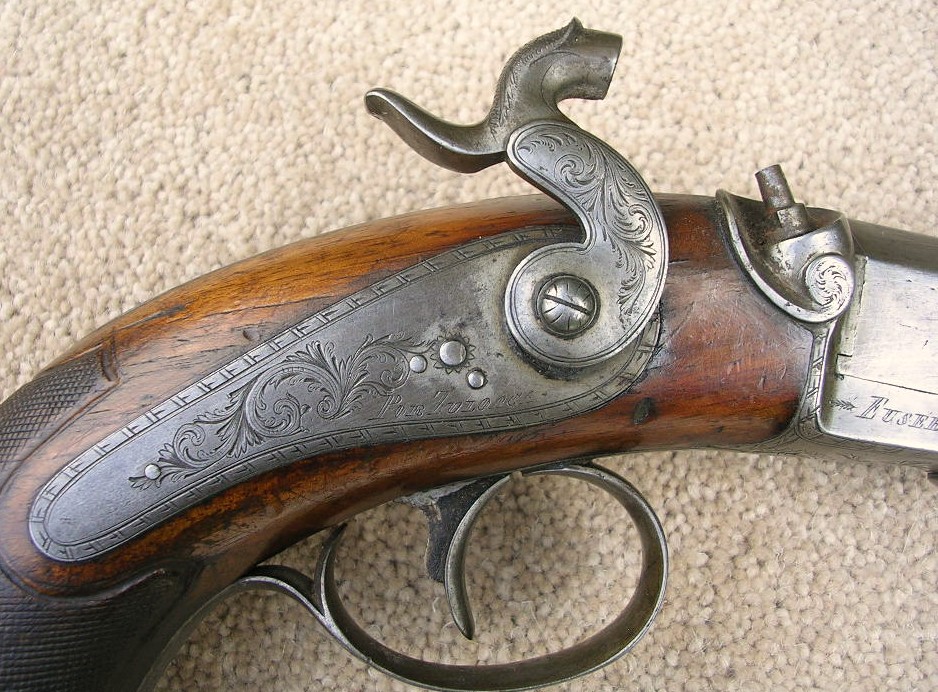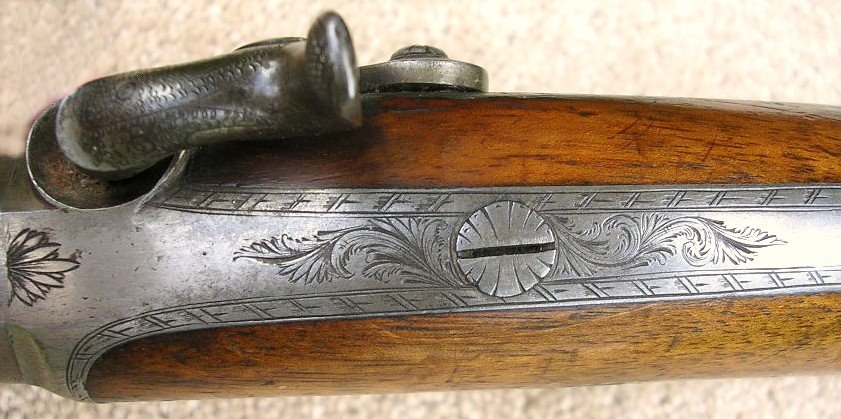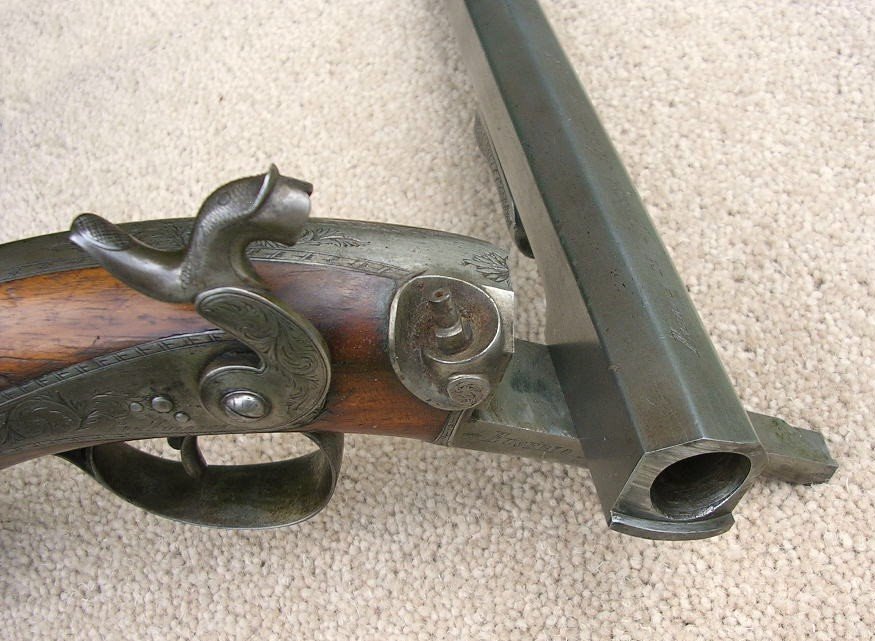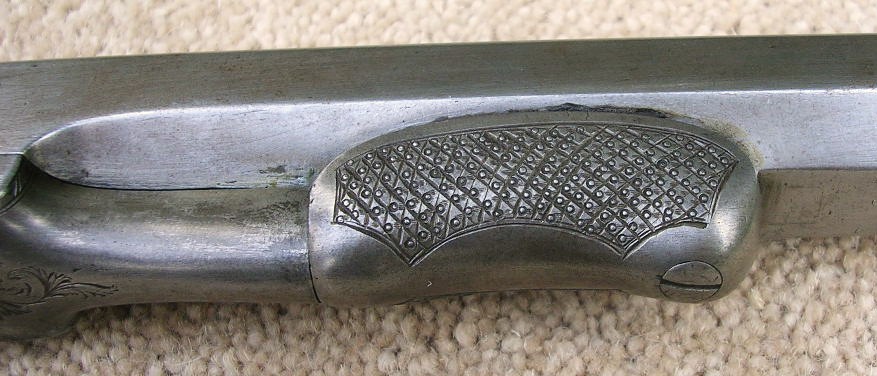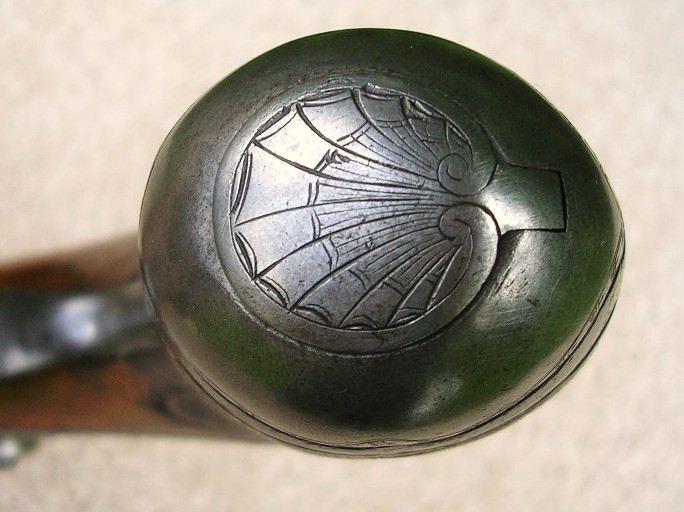 * A very rare Spanish made capping breech loading pistol by the well respected gun maker "Eusebio Zuloaga" it's a large bore (12 bore) manstopper which is in great working order and condition, this is perhaps a once in a lifetime opportunity too acquire this rare gun. Only £1,500 *
Note: Eusebio Zuloaga worked in the shop of his farther Blas Zuloaga armorer to the Guard De Corps. Journeyed to Paris, France, where he entered the shop of one of the LePages, thence to St Etienne to study methods in practice at the place. He returned to Paris and then back to Madrid, arriving there in 1833. He exhibited pistols, guns and edged weapons at the international exhibition, London in 1851 and was active at Madrid until 1854