~ The photo above shows only part of Mick's collection, dozens more will be photographed and put up for sale here on this page in the coming year ~
7mm Blow guns.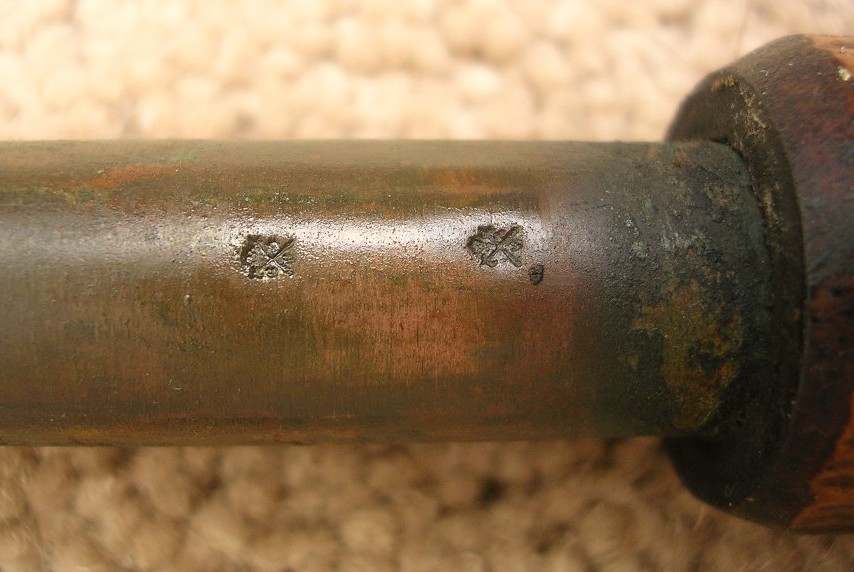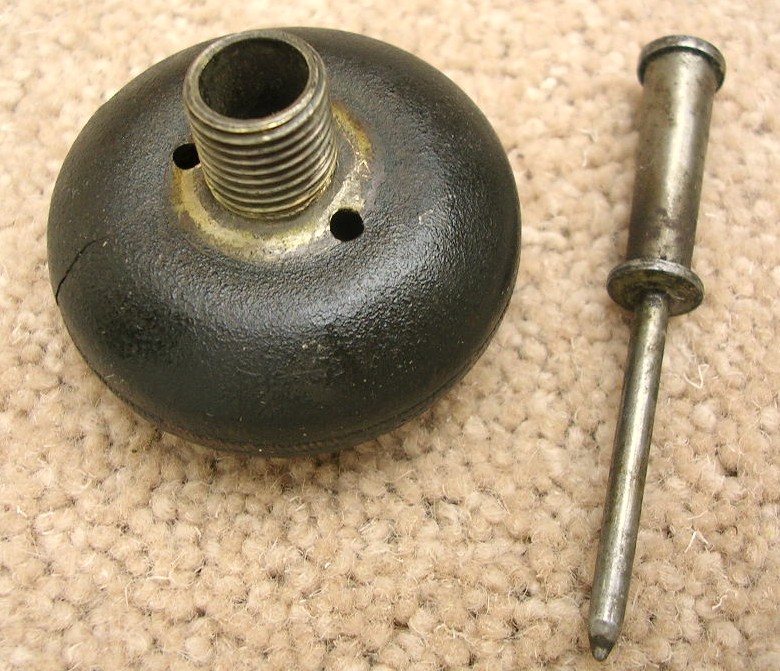 * Very scarce early 7mm blow guns, slight restoration needed, both with different loading actions, £650 each *
---
Dogs Head percussion walking stick.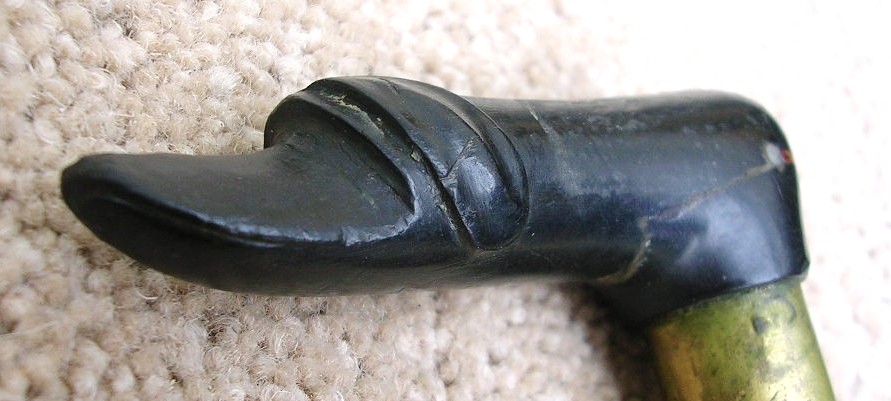 * A rare C. 1850 50 bore percussion walking stick shotgun, 24 1/2″ round tapered barrel with it's original brass tompion, the handle with carved ebony dogs head, it's in good working order, only £750 *
---
Joseph Lang Bark Finish Air Cane.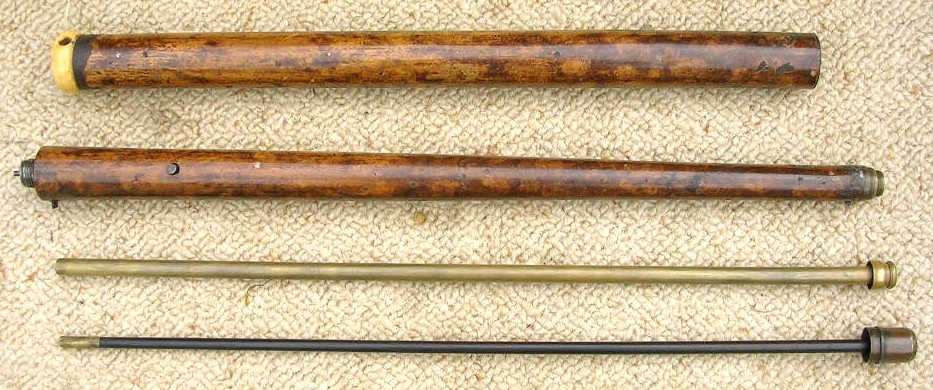 * A good Victorian air cane with the scarce bark finish and an Ivory knob.  By the well respected Gun Maker Joseph Lang of Pall Mall London, it has a smooth bore barrel with a screw in rifle barrel and its original ramrod, it's in great overall condition for it's age. Only £650 *
---
Air Cane by Blisset of high Holborn, London.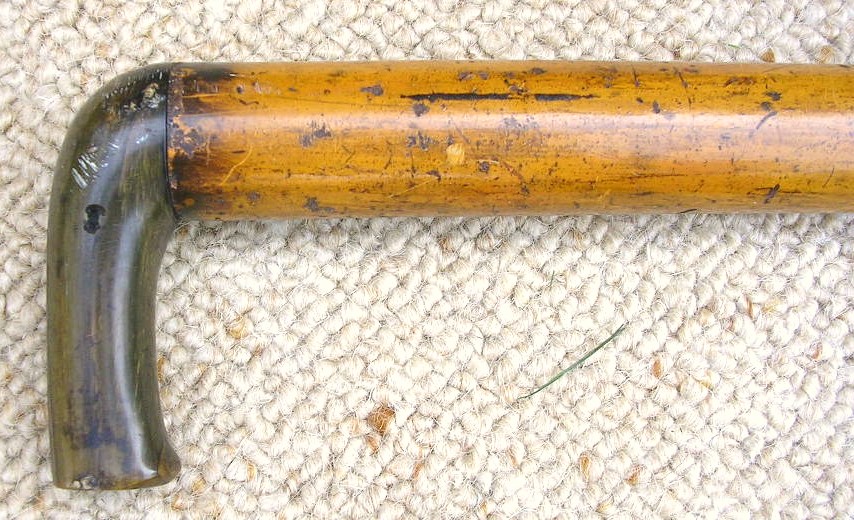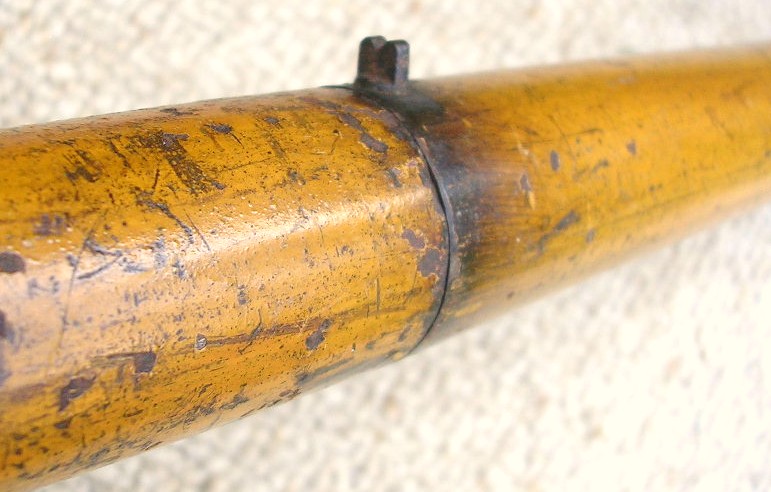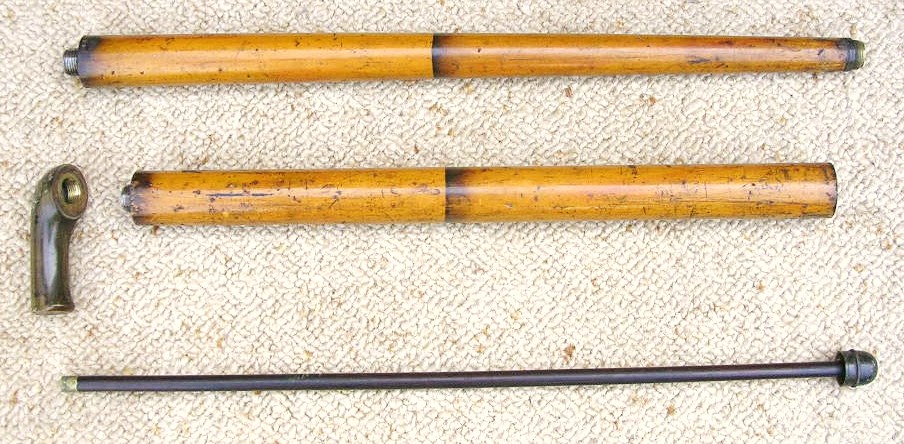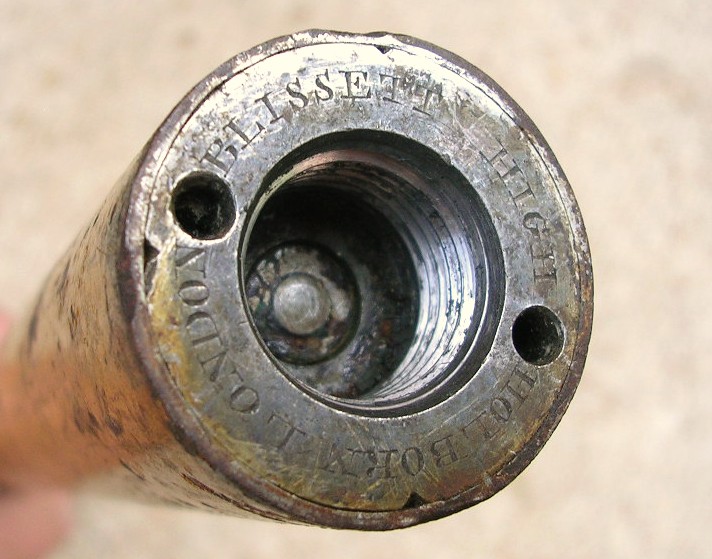 * A good walking stick air cane with the scarce "Bamboo" finish to it by the famous London gun maker Blisset of high Holborn, London, so marked on the air chamber, which is fitted with a nice horn handle, the barrel retaining it's original ramrod Only £550 *
---
English Cane Guns.

---
Cane Gun 3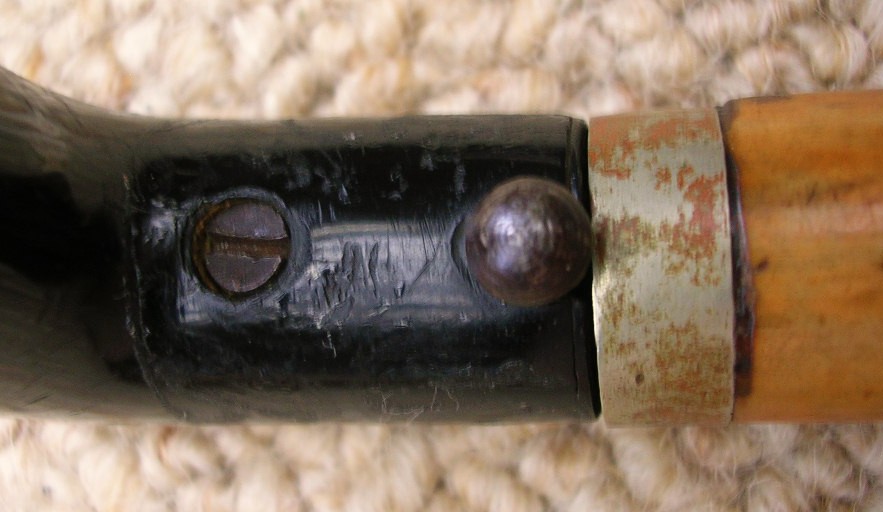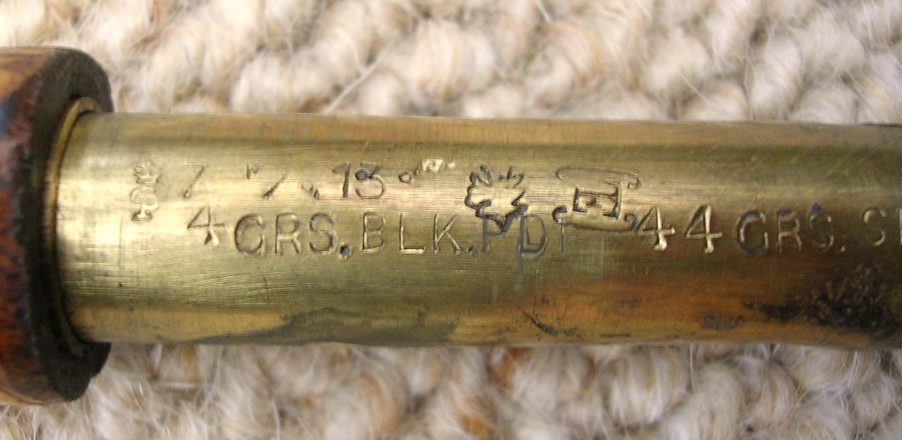 * A good continental made walking stick shotgun in the scarce "Section 58 (2)" 9.1 mm centre fire, it has a nice horn handle with drop down trigger and wood cased barrel. Only £750 *
---