Special Shotguns & Accessories
Please Note: Pending renewal of my licence, all sales of Section 2 Shotguns are suspended until further notice.
Youngs patent 2 shot pump.
Now with the tools and spares !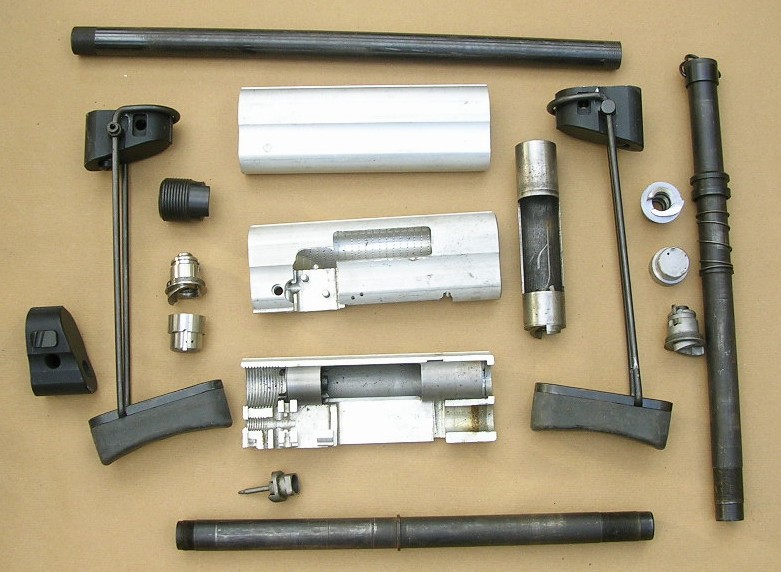 * Information wanted on this prototype pump action 12 gauge shotgun by Parker Hale, called the Rogun, believed to be the only Section 1 Rogun to exist in the world. This gun is so different, you push the pump handle forward, which moves the barrel and magazine tube forward utilising the spiral groove cut into it that rotates the breech cover 180 degrees to scoop the cartridge up from the lifter and sets against the fixed bolt head. When the pump handle is drawn backwards, the barrel is pushed onto the cartridge ready to fire. The pistol grip stock has a grip safety in addition to the gun having a cross bolt manual safety. The action body is milled from a solid alloy block, but the gun is still quite heavy. please E Mail Mick Shepherd if you have any information or would like to know more. *
---
A collection of shotguns by Larson Winterros Patent of 1884.
August L. Larson & C. E. Winterros Patent 1884
3 Beautiful 12 bore shotguns made by Larsen & Winterros, Patent of 1884. Each with very nice circular browned Damascus barrels, all are nitro proofed, I have only ever seen 4 of these in the world, and I bought the best 3 !
The genius Swedish inventor "Carl Axel Theodor Sjogren" had three Swedish patents linked to the design of this unique gun, the three guns you see here for sale are all 12 bore, 5 shot take down models. The last gun to be made in Carl Sjogren's design was just over a hundred years ago in 1909, and the records lead us to believe that only 6,000 were ever made. For the discerning collector of fine unique shotguns, £POA
Please Note: The spelling of the name "Winterros" causes quite some concern, whilst all written documentation use the spelling "Winteross", when you look very closely on the actual guns, the name is engraved using the spelling "Winterros"
---
SJÖRGEN Patent Automatic Shotguns.
** 0•410 Side lever boxlock sporting gun converted from a 0•22 rook rifle. Made by W.J. Jeffery & Co 13 King St, St James, London. Overall length 41″, octagonal 25 1/2″ barrel, 2 folding rear leaf sights, nitro proofed for 0•410, walnut stock with horn fore end cap, only £750 *
---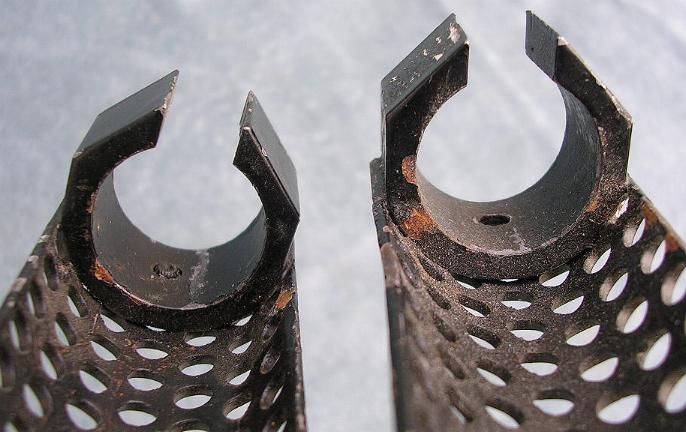 * Ventilated hard guards for pumps and auto's up to 24″ barrel, £20 each *
---

* 26 3/8″ barrel for a Winchester model 1200, in 20 bore, very good bore, only £100 *
---
** Ithica pistol grip stock, only £40 *
---

* Pair of dove tail barrels in the white. 12 bore 28″ chambered, only £200 *
---